Terry Busch
President/Agent
terry@buschinsurance.com
Terry started working in the insurance agency part-time in 1993 while attending UW-Platteville. He became a full-time agent in 1994 after earning his Bachelor of Science in Business with an emphasis in Marketing and Management. Terry purchased the agency in 2001 and changed the name to Busch Insurance in 2004. He is involved in many different charity organizations and clubs in the Platteville area. Terry lives in Platteville with his wife Tischa and their 3 children, Emilie, Nathan and Natalie. He enjoys being very involved with his children's sports and other events. He coaches boys' and girls' basketball and any other sport his children are involved in. Terry also enjoys playing basketball, bowling, golf and hunting.

Michelle VonGlahn
Agent
michelle@buschinsurance.com
Michelle was born in Louisville, Kentucky and moved to Platteville in 1994. She currently lives in Platteville with her husband Shannon and their two children, Todd and Brooke. She loves spending time with her family, boating, fishing, and snowmobiling. Michelle has been in the insurance industry since 1997. She has been working with Terry since December of 2000 and is responsible for insurance sales and customer service. She is enjoys being an Insurance Agent and looks forward to her job every day.

Chris Loeffelholz
Agent
chris@buschinsurance.com
Chris is an insurance agent and is responsible for insurance sales. His primary areas are home, auto, life, commercial, health and crop insurance lines. Chris joined Busch Insurance in April of 2002. Before joining Busch Insurance, Chris held a Second Vice President role for American Bank & Trust in Cuba City, Wisconsin. He graduated from UW-Platteville in the spring of 1994 with a Bachelor of Science degree in Political Science. He is a member of the Cuba City Lions Club and also serves on the Finance Council for St. Rose Parish in Cuba City as a Parish Trustee. Chris lives in Cuba City with his wife Kim and 3 boys, Danny, Andrew and Landon. In his spare time, he enjoys time with his Family, hunting and playing basketball.

Kristen Ramaker
Agent
kristen@buschinsurance.com
Kristen started at Busch Insurance in September of 2006. She has worked in all areas of the agency beginning as the reception/customer service receptionist to her current position of writing all lines of insurance. Kristen enjoys working with all the clients helping them with all their insurance needs. Kristen grew up in Belmont where she now lives with her husband Jesse and daughter Carsyn. In her free time, she enjoys spending time with her family and friends and playing volleyball and softball.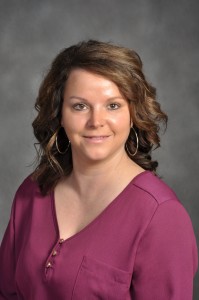 Jessica Mockler
Customer Service
jessica@buschinsurance.com
Jessica started working in the insurance business in February of 2008. She received her license in 2009 and loves being in the insurance business. She enjoys helping customers with their insurance needs, taking payments, and helping clients understand what insurance is all about. She grew up in Cuba City and currently resides there with her husband Ryan and beautiful daughter, Macy. She enjoys spending time with family and friends, and loves being a mother.

Teresa Hirsch
Customer Service
teresa@buschinsurance.com
Teresa has been licensed and employed with Busch Insurance since August 2004. She enjoys talking with the clients and assisting them with any questions or concerns they may have. Teresa lives outside of Platteville with her husband, Andy and their two daughters Brittany and Alexandra. She enjoys cooking, boating, hiking, campfires, and of course, the Green Bay Packers!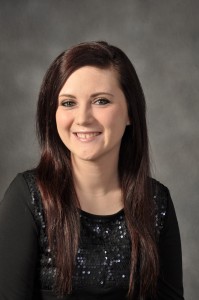 Shelby Doyle
Receptionist / Customer Service
shelby@buschinsurance.com
Shelby started working at Busch Insurance in August of 2015. She currently resides in Shullsburg with her son, Connor and husband, Nick. She graduated from Northeast Iowa Community College in May of 2015 with an associate's degree in business. She enjoys spending time with family and friends especially going to her son's sporting events. She enjoys helping clients and excited to pursue her career in the insurance industry.

Emilie Busch
Receptionist / Customer Service
emilie@buschinsurance.com
Emilie has worked part-time at Busch Insurance over the past several years. She got her Property & Casualty license in October of 2018. Emilie is currently a full-time college student at the University of Wisconsin – Platteville where she is pursuing a degree in Accounting. She enjoys spending time with family and friends, hiking, being outdoors, and traveling.

Ashley Taylor
Customer Service Receptionist
Ashley@buschinsurance.com
Ashley started working for Busch insurance in September of 2019. Ashley is currently working as the customer service receptionist and working towards her insurance license. She grew up in Platteville and currently resides in Belmont with her two children Cole and Brittany, and her boyfriend Kelly and his son Maddax. She enjoys spending time with her family, being outdoors, and going to her children's sporting events. She's beyond excited in her new insurance career and can't wait to become a licensed agent.